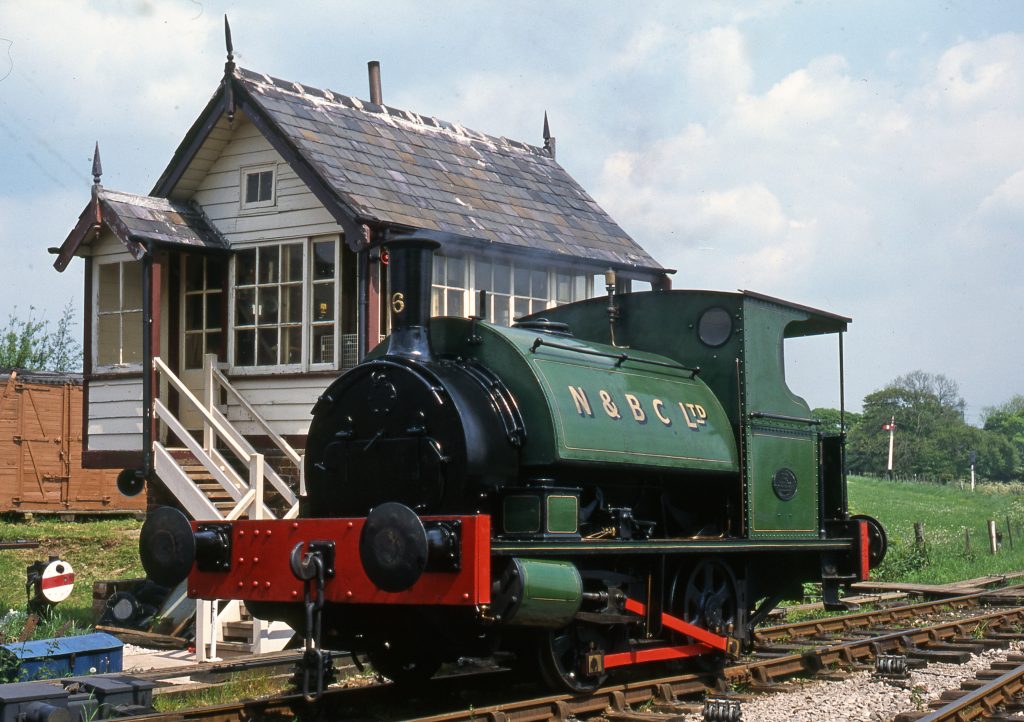 In early 1994 Robert Heath No.6 faced an uncertain future. The loco had, since its initial restoration in time for its centenary and operation at the 1986 National Garden Festival at Etruria, been in steam regularly at Chatterley Whitfield Mining Museum. The closure of the Museum in 1993 led to the assets, including the loco, being listed for sale at auction and there were suggestions that potential bidders might be looking to take No. 6 away from North Staffordshire. The Foxfield Railway seemed a natural home for a machine with such deep roots in the area's industrial past, and various options to secure the loco for the railway were explored.
History
Local ironmaster Robert Heath was a descendant of Caverswall farmer William Heath and his wife Mary who farmed in the village from the 1770's. By 1885 Robert Heath's company was expanding rapidly at its Black Bull and Ford Green (Norton) sites, around three miles apart and connected by the North Staffordshire Railway's Biddulph Valley Line. In need of more locomotives the company used the recently arrived Falcon Engine Company loco (Heath's No. 8) as a template to build No. 6 at the Black Bull workshops, the first of a dozen such locos. The loco then spent the next three quarters of a century working at Norton and Black Bull through the rise and fall of the Heath empire. In 1919 Robert Heath & Sons amalgamated with the Low Moor Company of Bradford. In 1928 iron and steel making came to an end and the Norton & Victoria collieries were taken over by Robert Cadman's Norton & Biddulph Collieries Ltd, with the Black Bull workshops becoming part of his Cowlishaw Walker engineering company.
In 1934 No. 6 was rebuilt at Black Bull and in 1947 became part of the National Coal Board fleet following nationalisation. By 1954 the National Coal Board was introducing diesels to its fleets in the area, but No. 6 was fortunate to be selected to receive a new boiler from WG Bagnall Ltd, to serve as a standby to the new locos. In 1969, with its industrial working life at an end, the loco was preserved and it moved to Shugborough Hall.
When the Shugborough collection was disbanded in 1984 No. 6 went to Chatterley Whitfield, from where it was sent to Dorothea Restorations for a return to steam wearing Norton & Biddulph Collieries Ltd lined green livery ready for its role at the Garden Festival at the former Shelton Bar site at Etruria. Foxfield volunteers helped crew No. 6, as it shuffled up and down the demonstration line with a short rake of wagons and so formed an early bond with footplate crews, which would be developed when the loco later moved to Caverswall Road in 1994.
At Foxfield
Once at Foxfield minor repairs were carried out to enable No. 6 to make its first steamings and it appeared as one of nine locos in action at the 1994 steam gala, but being without vacuum brake it was restricted to pilot duties at Blythe Bridge exchange sidings. At the end of the 1998 season No. 6 was withdrawn for a boiler overhaul, carried out on site at Foxfield returning to traffic for the 1998 steam gala, now wearing a (temporary) weathered black livery.
In the autumn the loco made its first working outside North Staffordshire when it was involved in a photo charter at the now-closed Snibston Discovery Park, appearing alongside the unrestored Brush 0-4-0st No. 314 which was built in 1906 at the former Falcon Loughborough works where Robert Heath No. 8 had been built. The overhaul included fitting the loco with vacuum brake and it worked its first solo passenger trains, proving a competent performer on two Mk1's. A repaint into lined black livery was completed in time for the Foxfield gala in 2000. In 2001 it made a working visit to Workington Steelworks and over the following years visited various heritage railways including the Midland Railway at Butterley, Ribble Steam Railway, the National Railway Museum's Shildon outpost and Lincolnshire Wolds. Whilst at Butterley it worked the railway's vintage train of five beautifully restored passenger vehicles and offered a taste of what could be if Foxfield ever assembled a vintage train of its own.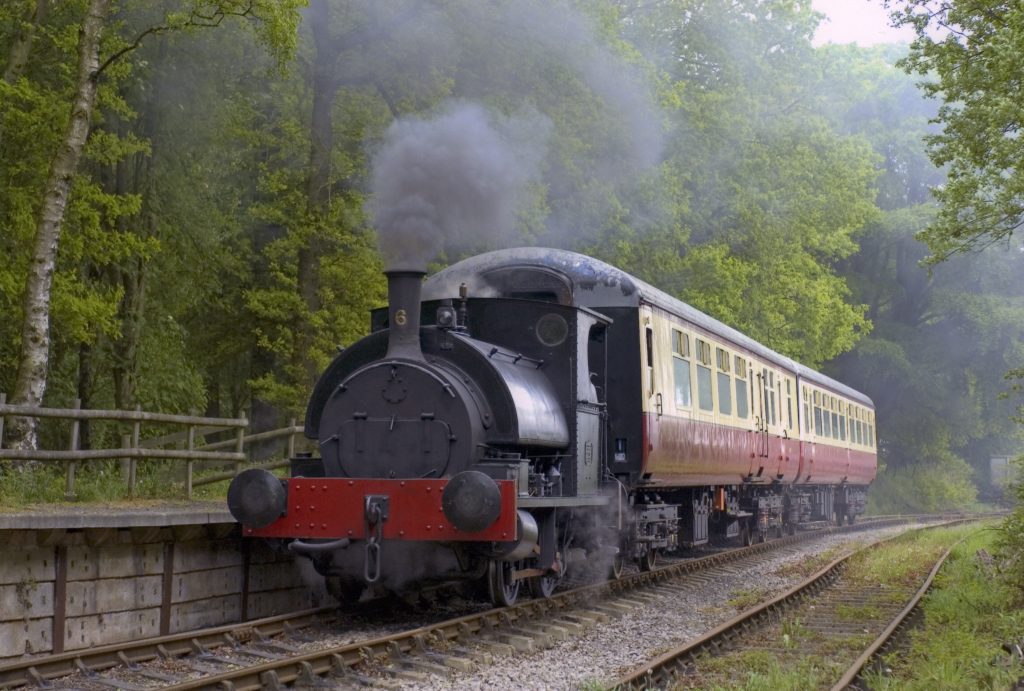 In May 2008 No.6 came out of traffic for overhaul and in the last 12 years intermittent progress was made on its restoration. As with many overhauls the boiler becomes the biggest challenge and with No. 6 it is no exception. In particular the firebox crown girders displayed wastage and required replacement.
New Ownership
In March of 2020 the Knotty Coach trust became the proud owners of No. 6 and with the aim to restore the loco to haul the Knotty Heritage train. There is a connection between Robert Heath & Sons and the NSR/ Knotty coaches. Apart from the trips No. 6 would have made between Norton and Black Bull along the Biddulph Valley line for maintenance, in his book 'Industrial Locomotives of North Staffordshire' , Allan Baker details how in 1912 an explosion at Norton colliery led to Heath's hiring a train of Knotty four wheel coaches, and ran trains using their own unfitted locomotives for around six months, carrying Ford Green workers to Black Bull to keep some of them employed at a time of great local hardship. As the last surviving Heath loco No. 6 further helps connect the industrial Foxfield Railway with the NSR and the Knotty Heritage Train.
The trust has launched an appeal to restore No. 6 to running conditon and we would be grateful for any contribution large or small via the gofundme link below.
If you are interested in helping restore No.6 by volunteering then please contact [email protected].